Why should you join Zero Waste Haircare?

Inside Zero Waste Haircare you will learn how to formulate your own solid shampoo and conditioner bars, from scratch!

Watch this 4-minutes walkthrough of the course:

When you enrol in Zero Waste Haircare,
You Also Get The Following Bonuses: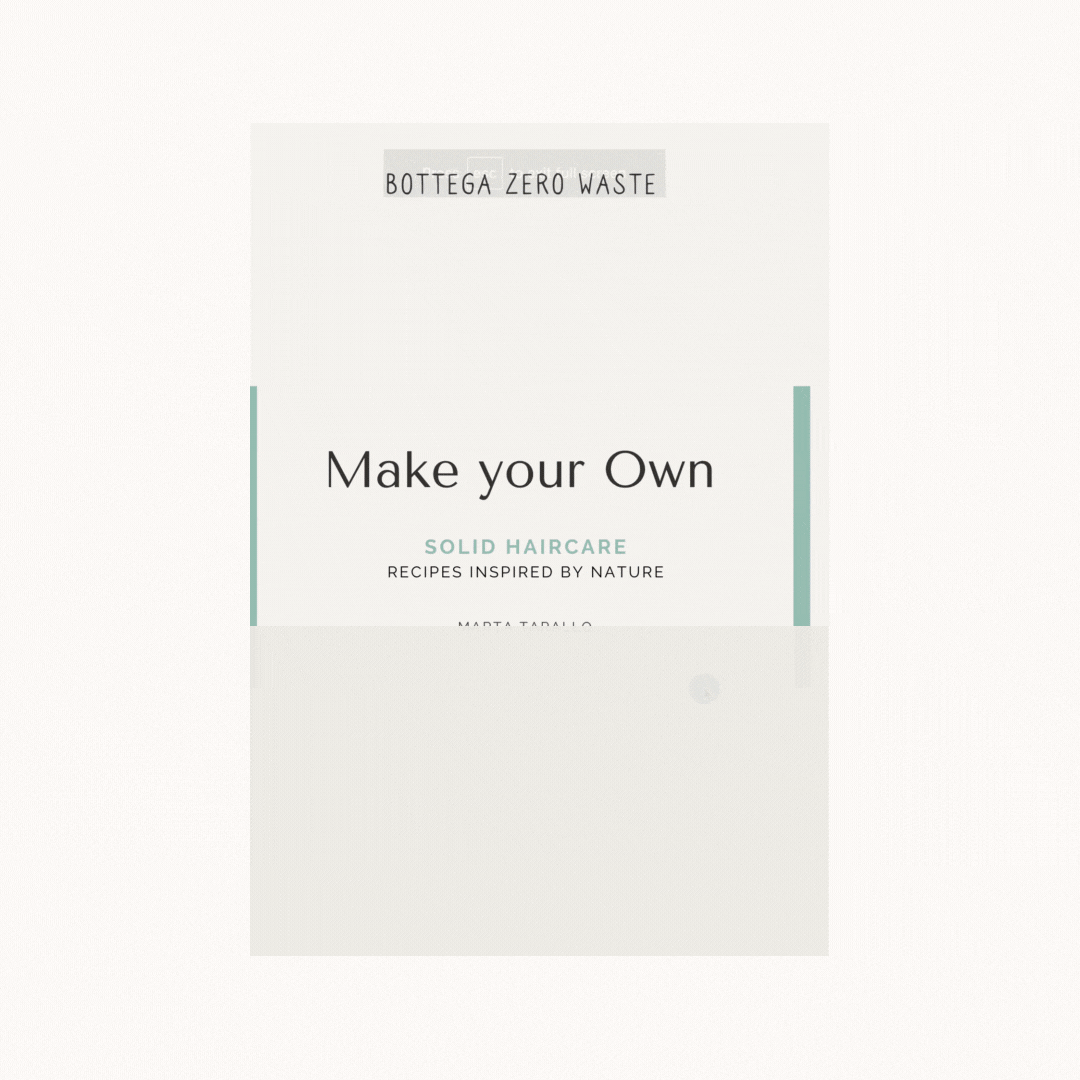 Recipes E-Book
with 14 Haircare Recipes
Grab Marta's exact shampoo bars, conditioner bars, shaving bars and hair serums developed over the years, all ready for you to try!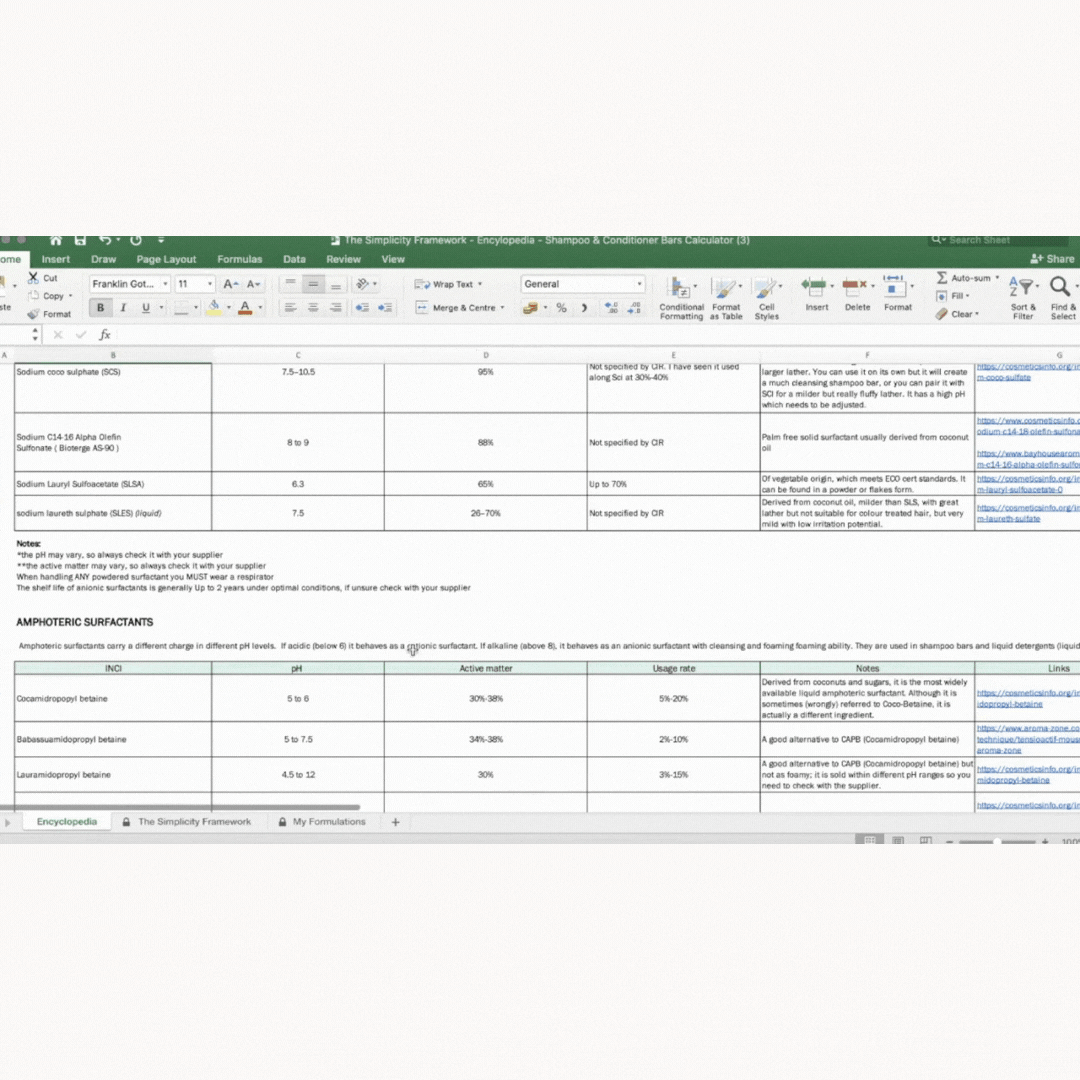 Ready to formulate your own? Do so following ready-made templates and formulas walkthroughs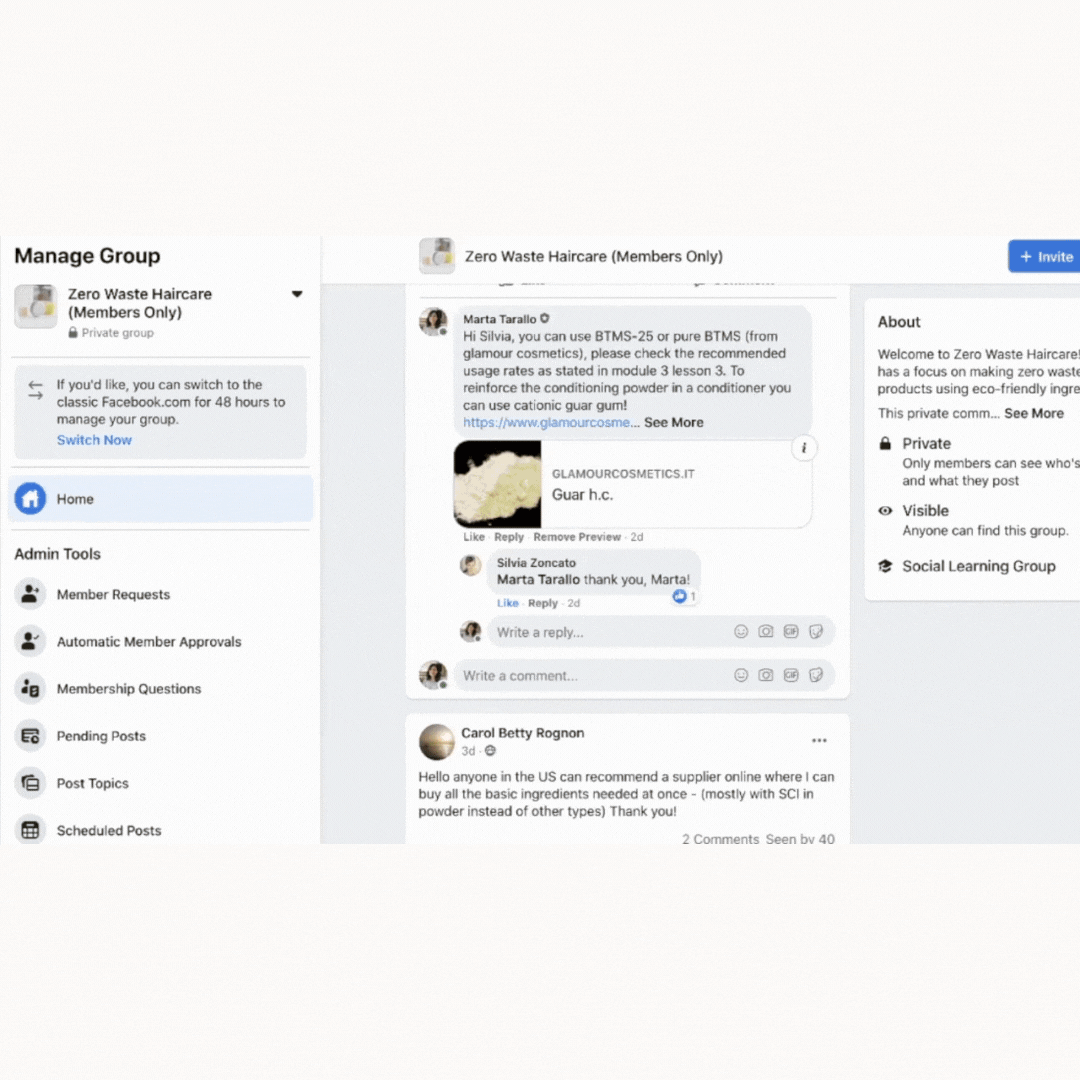 Connect with other Makers inside our private Facebook group!

Listen to what our students have to say about the course!

Take a Sneak Peek Inside the Program:
Some of our Student's Transformation Stories: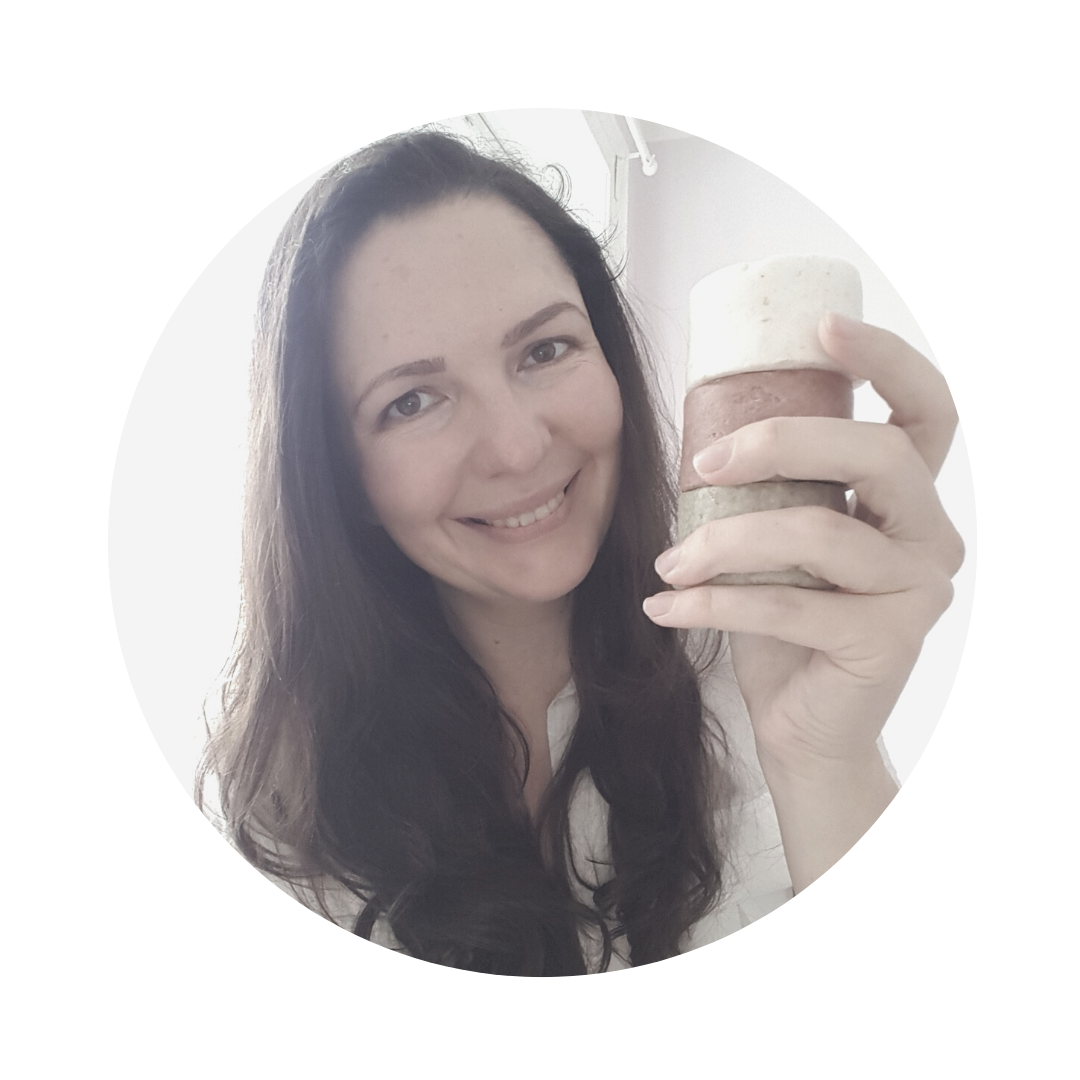 I have launched my own shampoo bars online shop: Wild Ona
"After just three short months from enrolling in Zero Waste Haircare I no longer have an itchy scalp, and I am now launching, my own zero waste online shop, Wild Ona"
Kristina, UK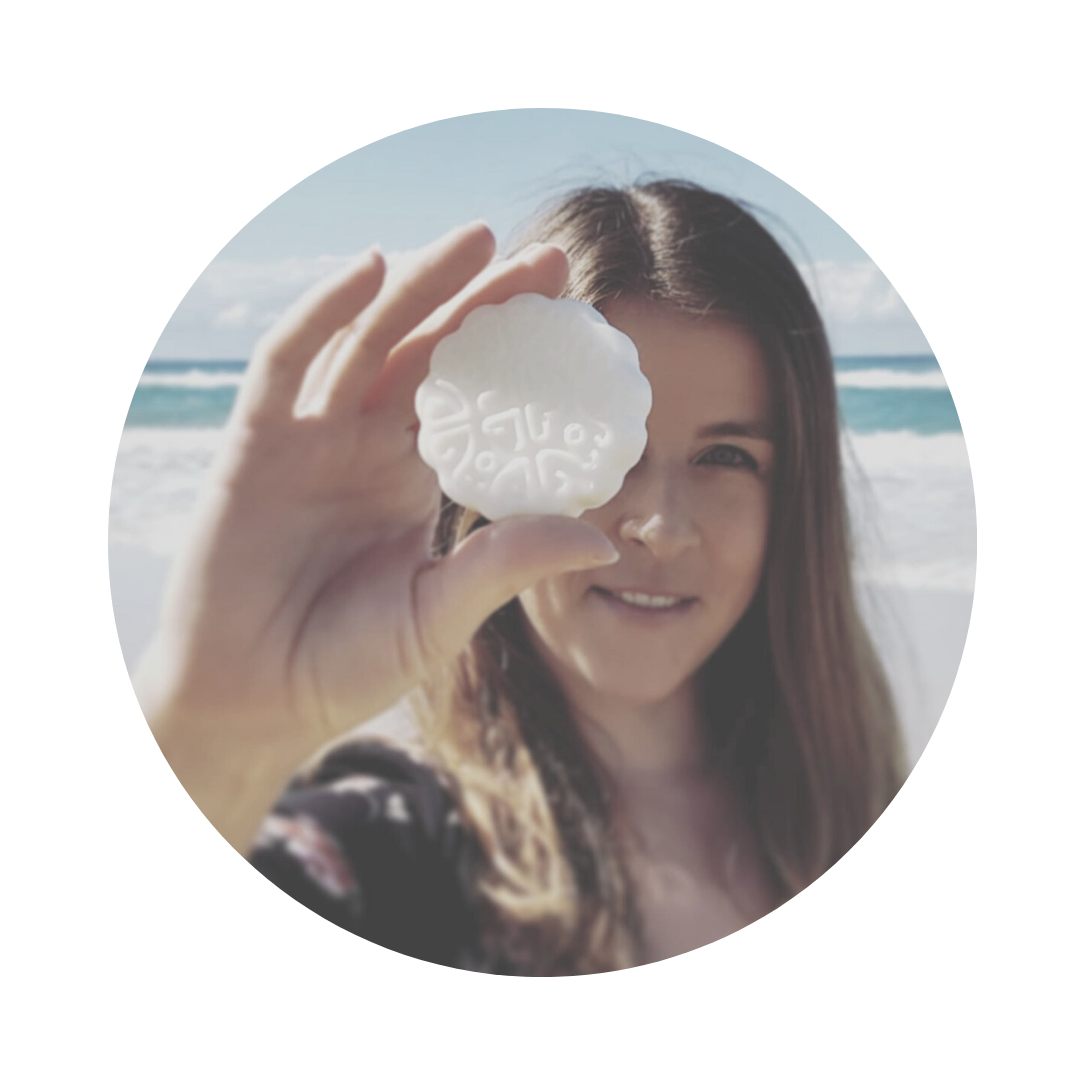 I have opened Elisir: an online shop selling salon-quality shampoo bars
"The course gave me the confidence to formulate products for various hair types, while using the best natural ingredients our planet has to offer. Now, I sell salon-quality shampoo bars on my e-shop Elisir"
Marta, Australia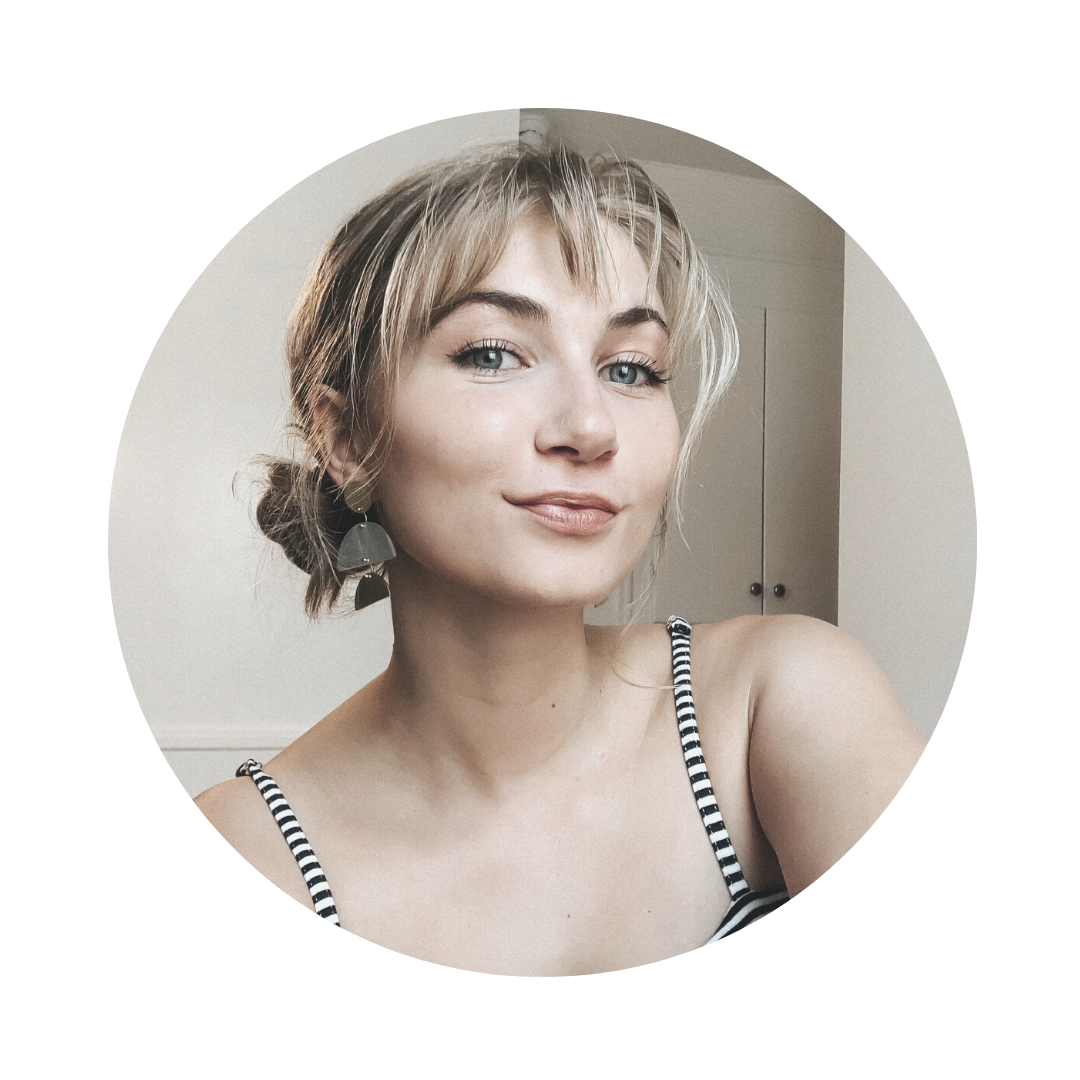 I finally stock high quality shampoo bars in my shop, Della Terra Goods
"This course has been an extreme game changer! It taught me what each ingredient's purpose was, rather than just recipes and measurements. A game changer for Della Terra Goods"
Elle, USA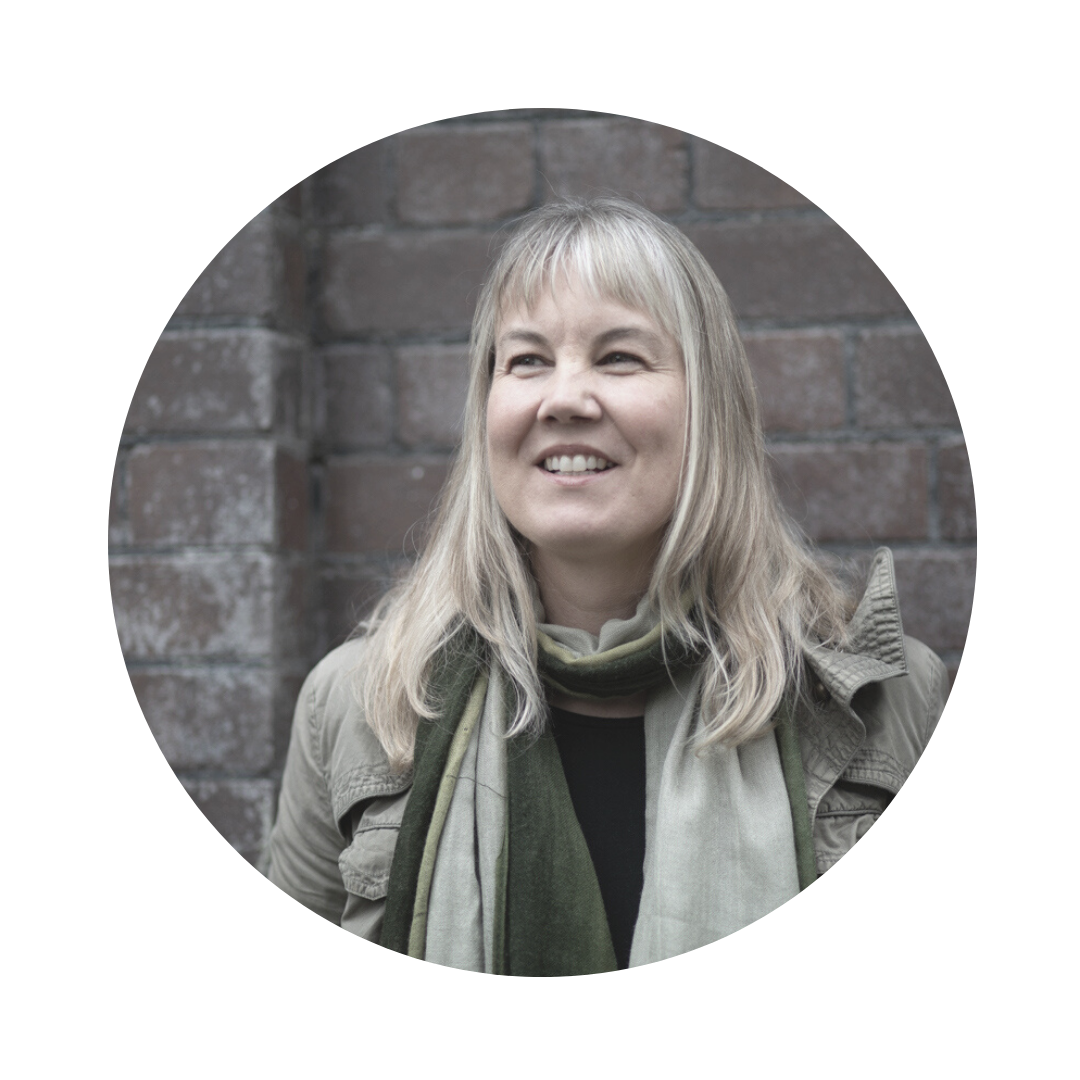 I am so thrilled I will be adding plastic-free shampoo bars to my WOWW soap range
"I'm so thrilled I can now add plastic-free shampoo bars that really work to my WOWW soap range. Marta knows the secrets to successful formulation and she shares all her insider knowledge in this outstanding course"

Helen, Australia

I can now finally sell palm oil free shampoo and conditioner bars
"I have wanted to make my own palm-free, vegan body products for a while now, but I didn't know where to begin. I enrolled in Marta's Zero Waste Haircare course in July and began selling palm-free shampoo bars in August in my shop, QuinnTessentially Vegan"
Tina, Canada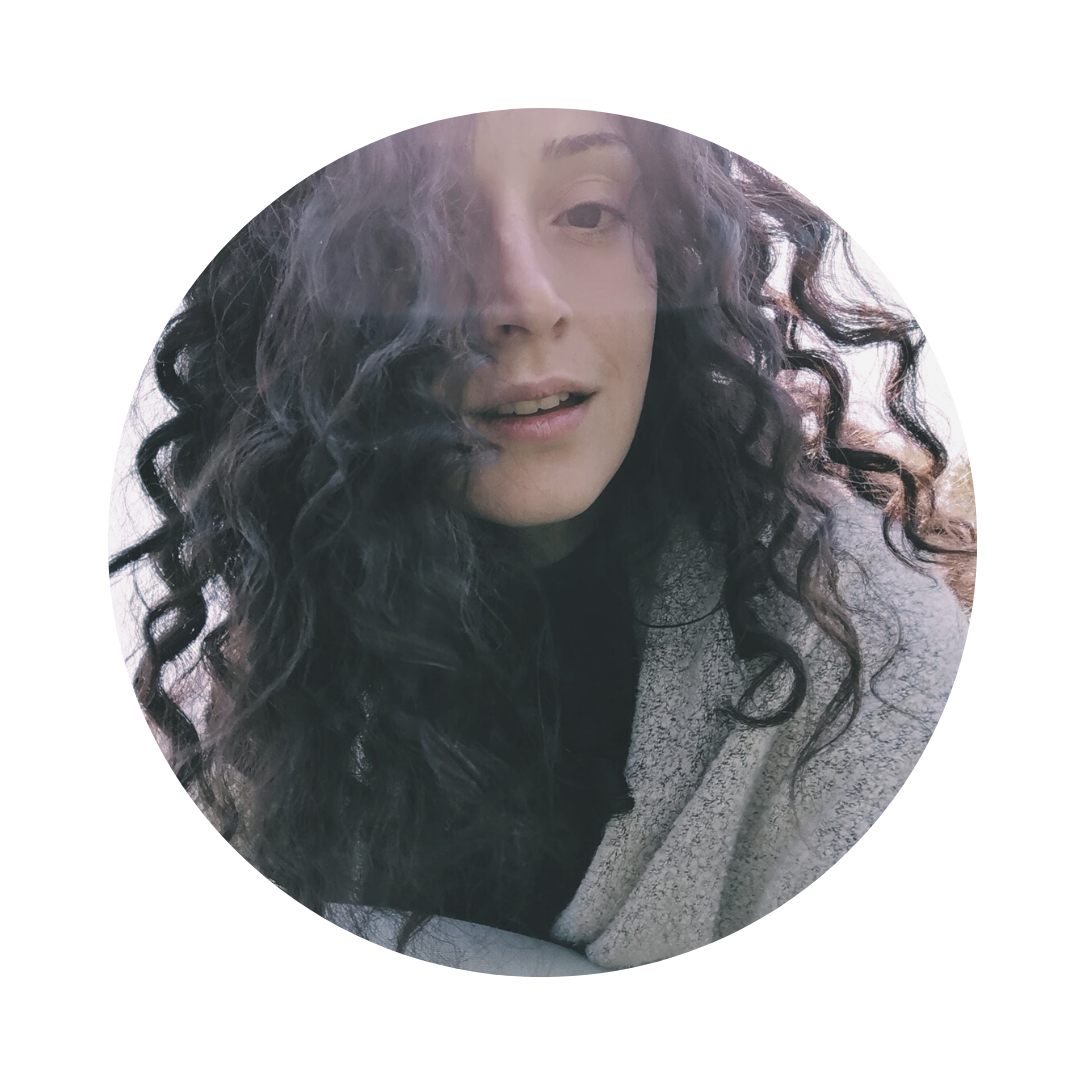 I nailed a recipe for my curly hair! The next step is create a line for my shop, Rustic Witch
I joined this course because I wanted to make a natural shampoo that would work for my curly hair so I wouldn't have to straighten it so often. Goal achieved! The next step is to create a line for my shop, Rustic Witch"



Milena, Bulgaria
Take a sneak peek at some of the lessons inside Zero Waste Haircare
FAQs
When does the course start and finish?
On average, we found that student complete the course and start to come up with their first formulations in about three months. However, this varies from person to person! You might take longer, and that's completely ok.
Do you provide a certificate of completion?
Yes! A signed certificate of completion is sent to you via email once you have completed the entire course (make sure all lessons have been marked as "complete").
How long do i have access to the course?
You will have lifetime access to both the course and the community on Facebook.
What if I am unhappy with the course?
I would never want you to be unhappy! If you are unsatisfied with your purchase, contact me in the first 14 days of your purchase date with your explanation and proof that you have tried the course. If there is a valid reason for why you are unhappy with the course, I will give you a full refund! However, please note that simply changing your mind with no explanation or because you just need the money back is not a valid reason. Please familiarise yourself with our terms and conditions.
What if I have a doubt or a question?
Each module has a Q&A section where you can review all the frequently asked questions. You also have access to our private Facebook Group to ask for help if you have a doubt, if you want to open a discussion, ask for opinions etc.
Please note that, due to the self-paced nature of the course, 1-1 formulation support from Marta is not included. However, should you have a general question about the course or a technical question related to your account, you can email Marta directly.
In which weight conversion are the measurements given in the course?
Every recipe is given in grams, oz and %. Plus, in the Recipe Calculator there is also a grams/oz converter!



More Questions?
Get in touch and we will be happy to help!
Photo banner copyright and credit: Luke J Albert for Botanical Soaps Book. Styling by Lucy Attwater